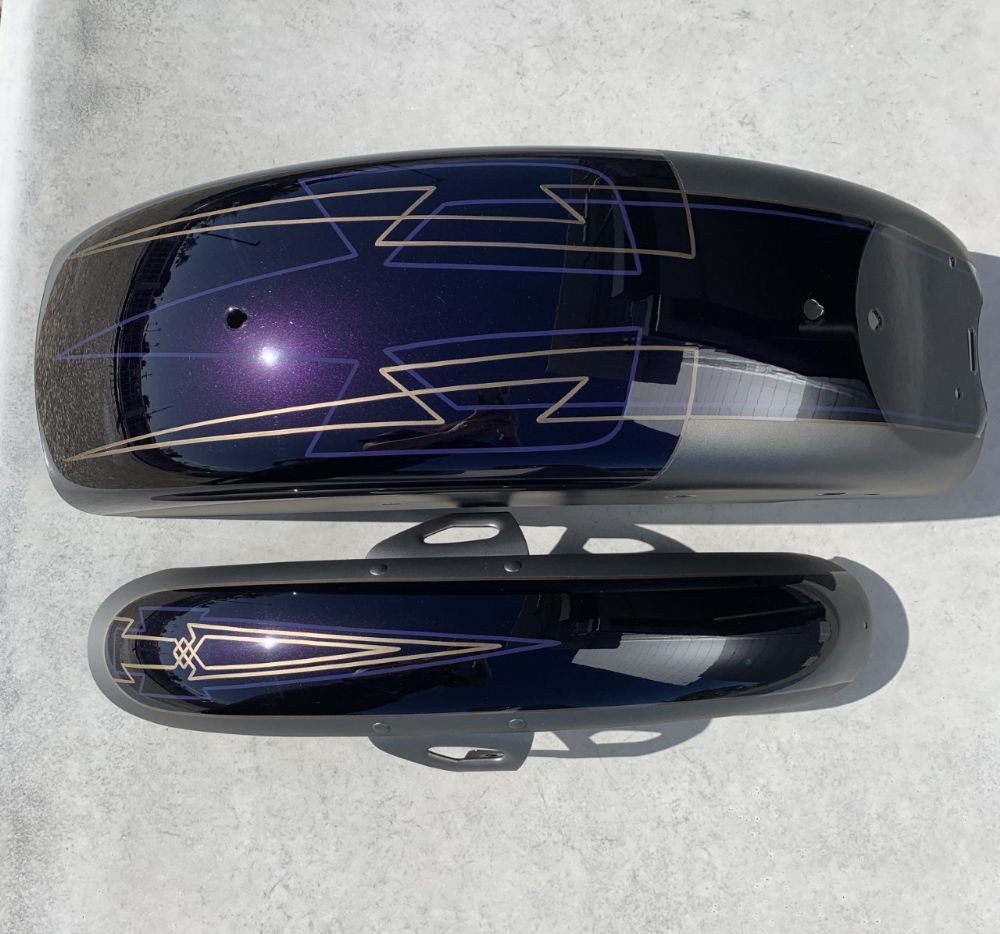 No longer available to order - last one in captivity!
Genuine Harley Davidson limited edition paint set. Number 21/100 worldwide.
Set your FXBB apart with this full set of factory painted tins - very "Old Skool cool". Deep purple gloss over pewter denim with hand applied pinstripes. This paint absolutely comes alive in direct sunlight and will give a classy edge to your Bobber project.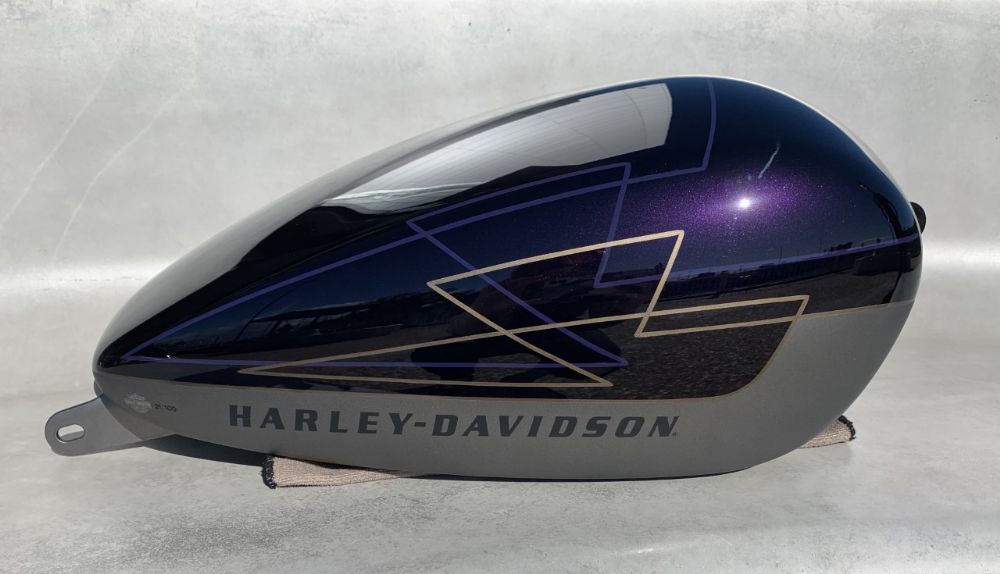 Listed at $4653 - this last kit is going for $3750 - and can also be fitted in-house by our factory trained technicians.
Don't miss out - once this one is gone it will be relegated to the history books and you may be left to watch someone else riding past looking cooler than a penguin in winter!
On display here in-store to view in the flesh! 54 Ross Street, Newstead, QLD 4006